The Economic Machine, Digital Dollar & Corporate Socialism?
Howdy-
As I continue to have a little extra time these days (and no kids at home), I continue to digest lots of information (probably too much), and write out my thoughts. Tim Ferris released a simple, timely video worth watching: How to Use Writing to Sharpen Your Thinking.
With that, here are 5 things I spent time thinking about this week…
Finally, this is a fun chart: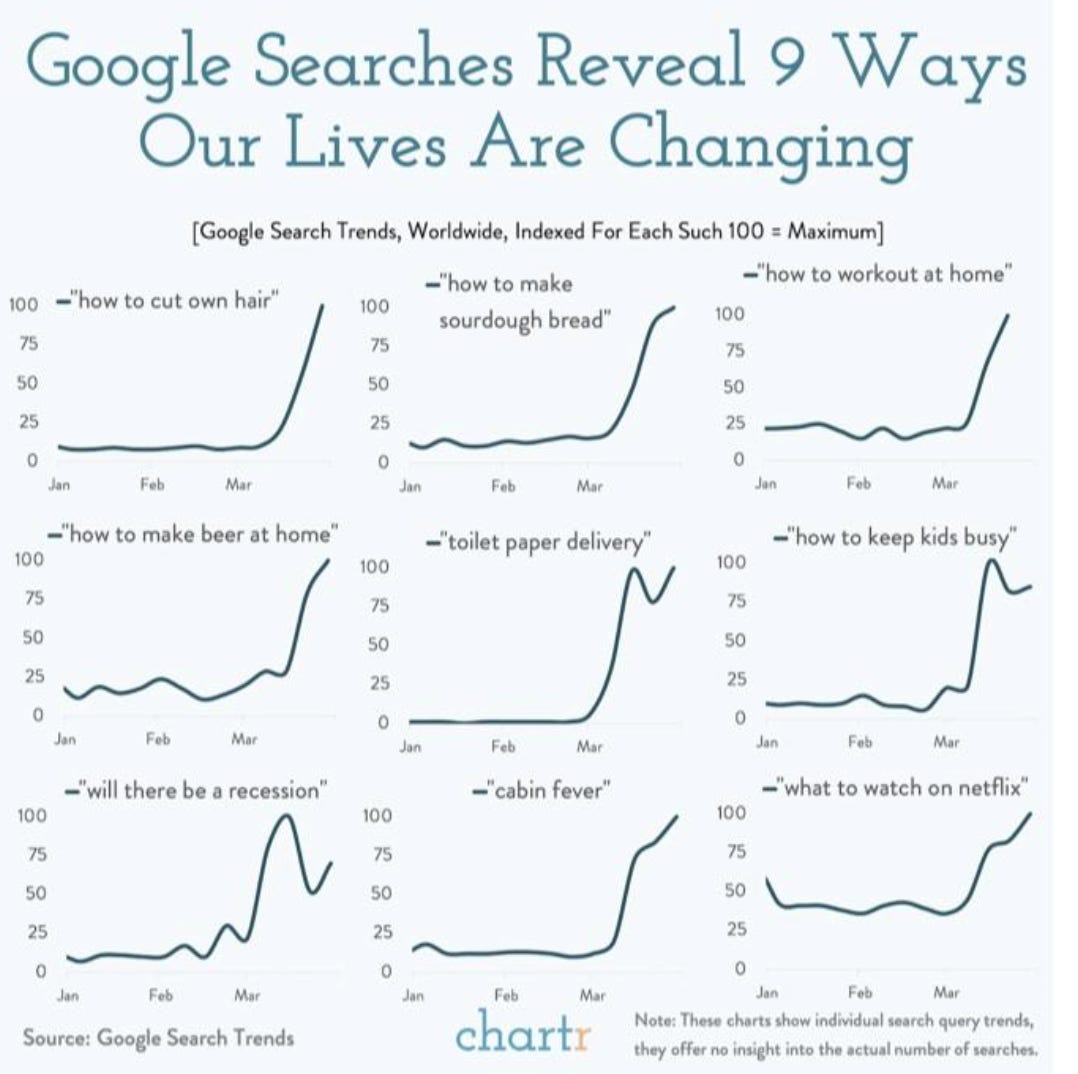 My hope is that Social Distancing Creates Space for Deeper Connections (3 min read, by yours truly).
Stay safe. Stay connected. And see y'all next week.
Cheers,
Brendan J Short